We attended AgroWorld Kazakhstan at 2018. It was Central Asian International Agriculture Exhibition. This exhibition was continuing for the duration of three days in Almaty, Kazakhstan. The exhibitors of the show exhibit their most recent products and services such as animal husbandry, poultry, veterinary, fodder, greenhouses, irrigation and water management, water and water technologies, fertilizers and chemicals, plant protection, post harvest treatment, agricultural machinery, researches and developments.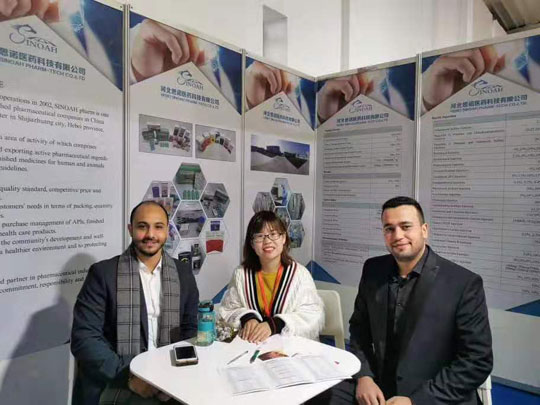 The Moroccan Poultry Federation (FISA) is pleased to invite you to participate to the 22nd edition of the Casablanca Poultry Show "Dawajine 2019" which will be held from November 26 to 28, 2019 at the International Exhibition Centre, km 7,5 Route d'El Jadida Casablanca - Morocco.Casablanca Poultry Exhibition provides a unique opportunity for exhibitors to make known their latest products, services and know-how in poultry production throughout this large area of rapidly growing poultry production
VIV Asia 2019
Wed, 13 Mar 2019 - Fri, 15 Mar 2019
Bangkok International Trade & Exhibition Centre
Bangkok, Thailand
We attend the exhibition of Agra ME,
Aqua ME, Vet ME 2017 exhibition held from 10 to 12 April 2017 at the Dubai International Convention&
Exhibition Centre.